Children's Parties West Babylon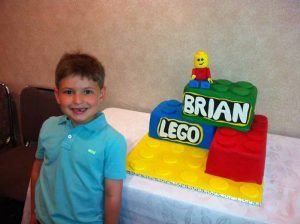 If you're looking to throw a party your guests will remember, The Chocolate Duck is your premiere party place! Whether you want to have a small gathering of family members or pack out the place with friends, our parties are the place to celebrate your child in an atmosphere where kids can tap into their creativity, decorate their own cakes and cupcakes, and be an artist! We strive to make your children's parties West Babylon a memorable day that is fun, exciting, and educational – for everyone!
The Chocolate Duck is a locally owned mom and pop shop that has established itself as Long Island's Chocolate and Cake making supply headquarters. Our vast array of products such as cake decorating tools and chocolate molds are unrivaled by any other shop on Long Island. This is what we do, and we want you to be able to enjoy all that our store has to offer with your friends!
Our specialty cakes and chocolates are truly second to none. We design and create the most delicious, decorative cakes and sweet treats that will leave your guests smiling when they leave your party!
With 3 extraordinary party packages to choose from, you can customize your party package to your liking and ensure that your child's celebration is spectacular!
Children's Parties West Babylon Packages:
Chocolate Party
This Party is our specialty!
Each child will experience the fine art of molding chocolate.
• Each child picks out any 2 molds of their choice
• Everyone paints molds with colored chocolate!
Cupcake Party
What could be more fun than baking and decorating cupcakes?
• Each child fills their cupcake pan with cake batter
• Everyone decorates cupcakes with all different colored icings
• Each child takes home 6 cupcakes
Cookie Party
A Favorite Party for the little baker.
• Each child cuts out cookies with cookie cutters. We have many to choose from!
• Everyone decorates their baked cookies with colorful edible paints and edible markers.
• Each Child takes as many cookies as they can make!
After you choose your party package and design your invitations, you'll be provided with:
*Exclusive use of our party room
*All Paper goods included
*Choice of Pizza or Bagels
*Chocolate Fondue
*Juice & Water
*Ice Cream Cake with Edible Image of your choice
*Chefs Hats & Aprons for all
(everyone decorates cake boxes to take their edibles home in!)
Please let us know ahead of time about any child's food allergies, which we will always accommodate!!
We at The Chocolate Duck have been in business for over 30 years for a reason. Providing the best tools and atmosphere for a jam-packed day of fun, we put our all into providing spaces that are inviting and sweet for your children's parties West Babylon.
To set a date for your party today or inquire about our other services, feel free to give us a call, stop by, or fill out the contact form on our user-friendly website!
At The Chocolate Duck, we put our hearts and souls into every creation knowing that it will be the sweetest treat for our customers. Choose us for your children's parties West Babylon party today! https://chocolateduck.com/ (516) 249-0887.