Children's Parties Huntington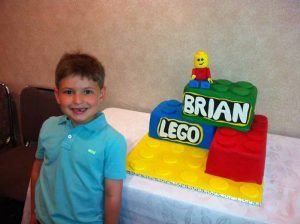 The Chocolate Duck is Long Island's go-to for Children's Parties Huntington! If you're looking for an atmosphere that is fun, energetic, and educational, come check out what we have to offer for your child's special day.
At our shop, we take parties to the next level, allowing you full access to our party room, supplying all of the paper goods, offering options of pizza or bagels to your guests, chocolate fondue, juice and water, an ice cream cake with the edible image of your choice, and chef hats and aprons for your little bakers!
With three children's parties Huntington party packages to choose from, your child's guests will get to decorate their baked creations with colorful edible paints, markers, icings, and colored chocolate! What could be more fun than getting inventive and artistic with friends?!
The Chocolate Duck wants to make sure that your child and their friends have the best tools and molds to explore, create, and eventually devour. We give them the tools we use every day to handcraft our delicious cakes and chocolates that have kept our customers returning for 30 years! Refer below for more information on what our parties have in store!
Chocolate Party
• Each child picks out any 2 molds of their choice
• Everyone paints molds with colored chocolate!
Cupcake Party
• Each child fills their cupcake pan with cake batter
• Everyone decorates cupcakes with all different colored icings
• Each child takes home 6 cupcakes
Cookie Party
• Each child cuts out cookies with cookie cutters. We have many to choose from!
• Everyone decorates their baked cookies with colorful edible paints and edible markers.
• Each Child takes as many cookies as they can make!
After you choose the best party package for your little one's celebration, design your invitations and let the fun begin! You can rest assured that we provide a safe and loving atmosphere for all who walk through our doors. We also always accommodate our guests' food allergies, so please let us know of any, in advance!
Children's Parties Huntington
The Chocolate Duck is a locally owned mom and pop shop that has been Long Island's main hub for the most delicious treats and baking tools these last 30 years. Our passion is to create iconic specialty cakes and chocolates that are finely hand-crafted with precision, bringing smiles to the faces of all who know and love us.
If you're interested to set a date for your party or inquire about the array of classes and baking tools we offer, feel free to stop by, give us a call, or fill out the contact form on our user-friendly website! There is a wealth of information about what we do, and what we offer our customers, online.
If you want your child to have a celebration to remember, choose us for your children's parties Huntington today! We'll handle all aspects of the gathering and make it our mission to provide your child's guests with the sweetest experience possible that they can take home with them! https://chocolateduck.com/ (516) 249-0887.