Children's Parties Commack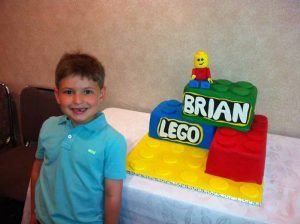 It's party time! Are you looking for the perfect location for your child's birthday celebration? Children's Parties Commack at The Chocolate Duck is the way to go!
At our local mom and pop shop, we curate specialty cakes, cookies, cupcakes, cake pops, chocolate, and so much more! We've been in business for 30 years as Long Island's go-to for delicious treats and the best baking tools to achieve your own iconic creations! Our specialty cakes and chocolates are truly unrivaled.
At The Chocolate Duck, we think it's super important to allow open, artistic spaces for children to practice their creativity in an uninhibited way. That is why we provide all of the molds and tools for them to create iconic edible pieces that reflect their own personal style!
If you want your child's birthday to be a day to remember, round up their friends and let them decorate their own baked goods like the pros do! When you choose us for your children's parties Commack, you can expect…
• Exclusive use of our party room
• Invitations
• All paper goods included
• Choice of pizza or bagels
• Chocolate fondue
• Juice & water
• Ice cream cake with edible image of your choice
• Chef hats & aprons for all! (everyone decorates cake boxes to take their edibles home in!)
Now that you know what you can expect at the Chocolate Duck, choose from one of our three party package options! (Please alert us of any food allergies that may be present, beforehand! We will always accommodate your guests.)
#1 – Chocolate Party
• Each child picks out any 2 molds of their choice
• Everyone paints molds with colored chocolate!
#2 – Cupcake Party
• Each child fills their cupcake pan with cake batter
• Everyone decorates cupcakes with all different colored icings
• Each child takes home 6 cupcakes
#3 – Cookie Party
• Each child cuts out cookies with cookie cutters. We have many to choose from!
• Everyone decorates their baked cookies with colorful edible paints and edible markers.
• Each Child takes as many cookies as they can make!
We want your child to have a birthday that they'll never forget, for all of their friends to leave with a big smile on their faces and a box full of treats to take home! With edible colored chocolate markers, icing, and paints, they will be the chocolate Picasso's of the town! We give them the tools to tap into their inner artist and baker, and we know they're going to have a spectacular experience.
Visit our user-friendly website for more information on our children's parties Commack, adult parties, ladies' nights, decorating and baking classes, and more! There is a wealth of information on there about what we do, and who we are. https://chocolateduck.com/
To book your party today, fill out the contact form on our website or give us a call! We truly look forward to serving your guests and offering them a safe and creative atmosphere to unleash their inner artist and celebrate the life of your little one! Come see what we're all about!