Cake Decorating Classes Brentwood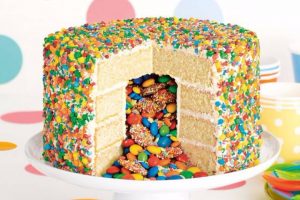 Looking to brush up on your baking and decorating skills? Perhaps you're just beginning the journey of decorating cakes or making your own baked creations. At The Chocolate Duck in Farmingdale, we have everything you need from beginner to intermediate and expert classes, as well as the best tools to get you tapping into your inner artist immediately.
We've perfected our craft and want to share our tips and secrets with you! Come take a fun and educational class with us today.
The Chocolate Duck is a locally owned mom and pop shop that has been serving Farmingdale and our surrounding communities for 30 years. With stellar cake artistry and astounding pastry chefs on our staff, you can trust that you're guided by the professionals who want to help you tap into your potential and hand you the tools to make awe striking creations!
To browse through our different courses and photo gallery of our creations, head online to https://chocolateduck.com/ for an array of resources to refer to. We offer kids' cake classes, for children to learn all of the different facets of preparing and implementing cake decorating techniques that the pros use! Our cookie classes, chocolate molding courses, buttercream and royal icing piping techniques, rolled fondant innovations, and cake decorating range from beginner to expert classes, fitting the range of every skill set possible.
So gear up your girls and come take some classes with us! We're excited to show you what we have in store and give you some treats to take home with you. We will guide you through every process and leave the rest to you to unhinge your creative eye and improve on your design skill stack.
We look forward to knowing you will absolutely love our fun and informative courses, plus the sweet flavors we provide to every creation we assemble, with preciseness and care! The Chocolate Duck has been in business for 30 years for a reason, serving our communities with the highest quality designed desserts and expertise.
We share the knowledge of our techniques because we believe in paving a way for anyone who wants to learn how to intricately design and assemble beautiful edible treats they can be proud of. We love knowing that you'll take the tips and tricks you learn with us out into your own baking ventures that bring smiles to your friends and family's faces for years to come. We encourage you to book your class with us today!
Head online for more information, pop by the shop, or give us a call to inquire about our cake decorating classes Brentwood! We also have a large photo gallery to give you an idea of the creations kind of specialty cakes we make and other goodies we've made over the years for our beloved customers and their special events.
Our staff at The Chocolate Duck can't wait to meet you and begin or further your baking journey together! Let's get started today. Give us a call! https://chocolateduck.com/ (516) 249-0887